February 3, 2021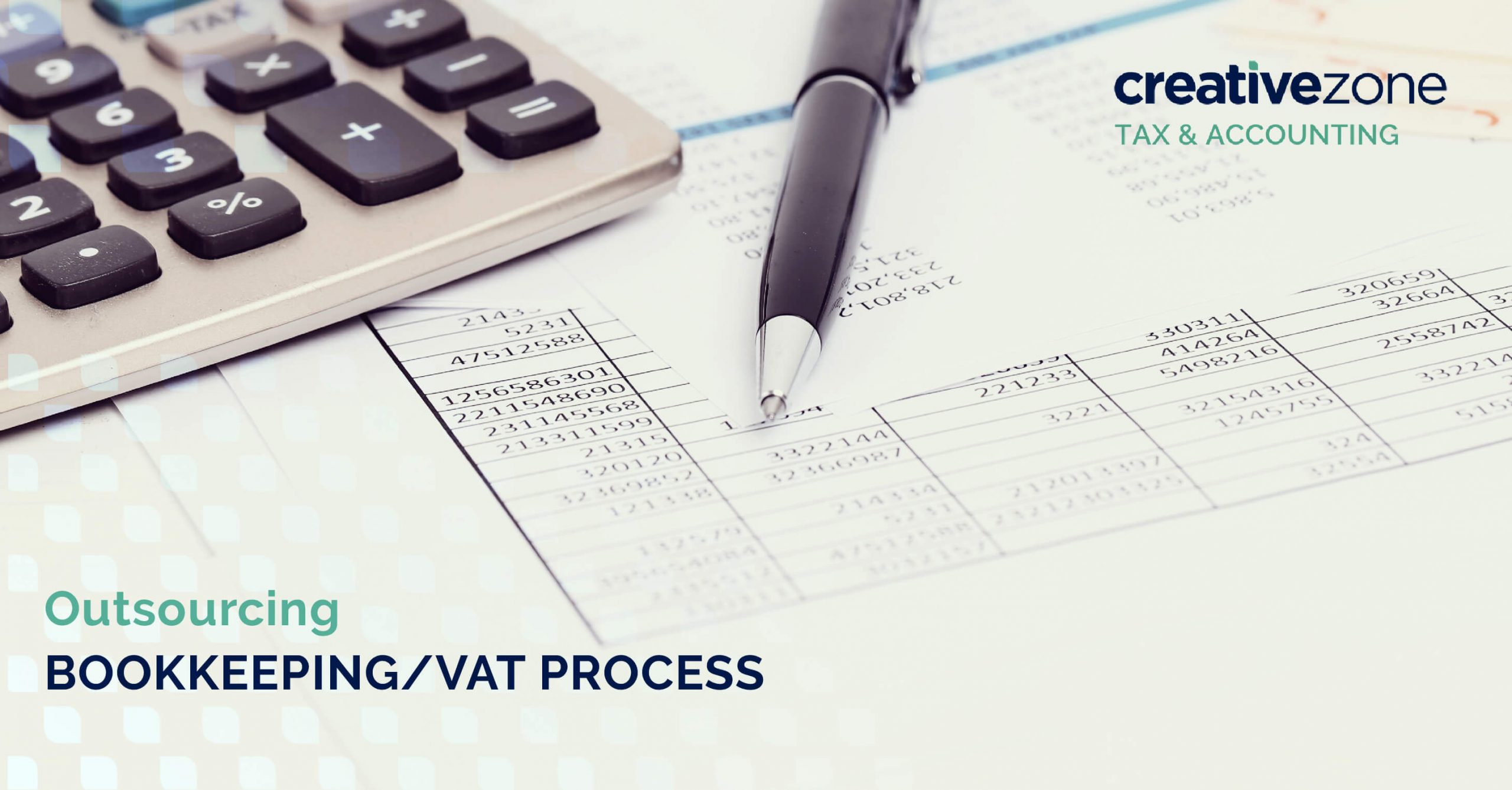 Minimising costs, time and mistakes
Trying to do everything alone is risky, especially if you are not aware of the country's compliance requirements, and it's also really time consuming, so it may take your attention from other key areas of business growth. Ideally, you probably want to hire a full time accountant, but for most, this option is just too costly when you're in the process of building your business.
In order to save time and money, as well as minimise mistakes, choosing to outsource your bookkeeping and tax registration to a professional service ensures that you only have to pay for the tasks that need to be performed.
At CZTA, we have standard packages that we showcase to clients, but we also work on a case-by-case basis. Every company is different and has complex needs, that is why we customise our services and quotations based on what you do, on your needs and how it fits you, so that is more relevant to you.
Because we are able to customise our services, we can provide more value to our clients. Additionally, apart from providing a specific service, we stay in contact to communicate up-to-date the information from within the industry and the Federal Tax Authority of the UAE. For example, when know that the VAT return periods are with the government, we send our clients additional reminders that they need to file their returns at a specific time.
We communicate regularly with our clients and the frequency is based on their needs. So if they opted for a monthly basic package, we would communicate on a monthly basis. If it is a one-off service request, then we communicate with them until the job is completed and then we keep the client informed and updated on whenever they need to amend their documents or comply with new requirements.
As we are a part of a big group, the Creative Zone group, which is Dubai's largest and most trusted company formation specialist firm, we offer many other types of advisory services that we can help our client with expanding their business. We also explain to clients, free of charge, what their financial data actually means.

Consistency, our greatest strength
Apart from being one of the most competitive companies in Downtown Dubai, our greatest strength is the fact that our staff are consistent and provide a high quality of work. This industry is based on being consistent and being able to develop a relationship of trust. That is what I want to deliver as a company, and that is something that we provide, as the whole, in the Creative Zone group.
CTZA recently received the ACCA Approved Employer – Professional Development Award from the Association of Chartered Certified Accountants in recognition of the continuing professional development opportunities provided at our company. This is a real testament of our dedication to our staff and their development. Indeed, I am proud of the fact that all our staff either have an internationally recognised accounting qualification such as ACCA, CMA, and UAE Chartered Accountancy, or they are working towards one.
Recently, there was a client who came to us when his company already got a penalty from government. This happened because they got a VAT registration done by someone who was not a technical expert in this. Or in another case, the client completed the registration herself. In both cases, they did not fill it out properly and there were mistakes in it and the government penalised them. That is why we always recommend to people to choose approved agencies, such as ours, to work with people who have experience, who are professionally qualified. Having it done the proper way is the only way forward. Otherwise, they risk serious consequences and penalties, which they might not be able to afford.
Secure and reliable information systems
One of the worries that new clients have about outsourcing their bookkeeping to an external provider is that the sensitive financial information about their company may get compromised or leaked in some way. In order to ensure optimal security for our clients, we use software on cloud systems. The software is licensed by companies themselves. We upload information to their cloud space, which is exclusively accessed by the client. We have contracts and NDA's that we sign with the client to maintain that level of confidentiality. In this profession, confidentiality is one of the most important factors.
Furthermore, we put a great deal of emphasis on internal controls and continuously try to improve on our SOPs. We have systems where we perform double reviews and even triple reviews before we give information to clients. Our internal controls are strong and are improving day by day, particularly with the increase in the number of services and clients that we have.
The risks of ignoring compliance
Our greatest challenge today is ensuring a client's understanding of the local issues in terms of compliance. Sometimes what happens is that they are not completely aware of a compliance matter that they need to take seriously and it can end up hurting them financially or in other ways, such as losing their legal status. Often, there is a point in time when they don't take certain compliance matters seriously, but then it come back to haunt them in the future because government audits keep happening, particularly in the last 5 years. So, compliance is something that people take for granted and they don't take it as seriously as they need to. Clients need to gain a greater understanding with the help of professionals, of their responsibilities, and we are happy to keep them updated on these.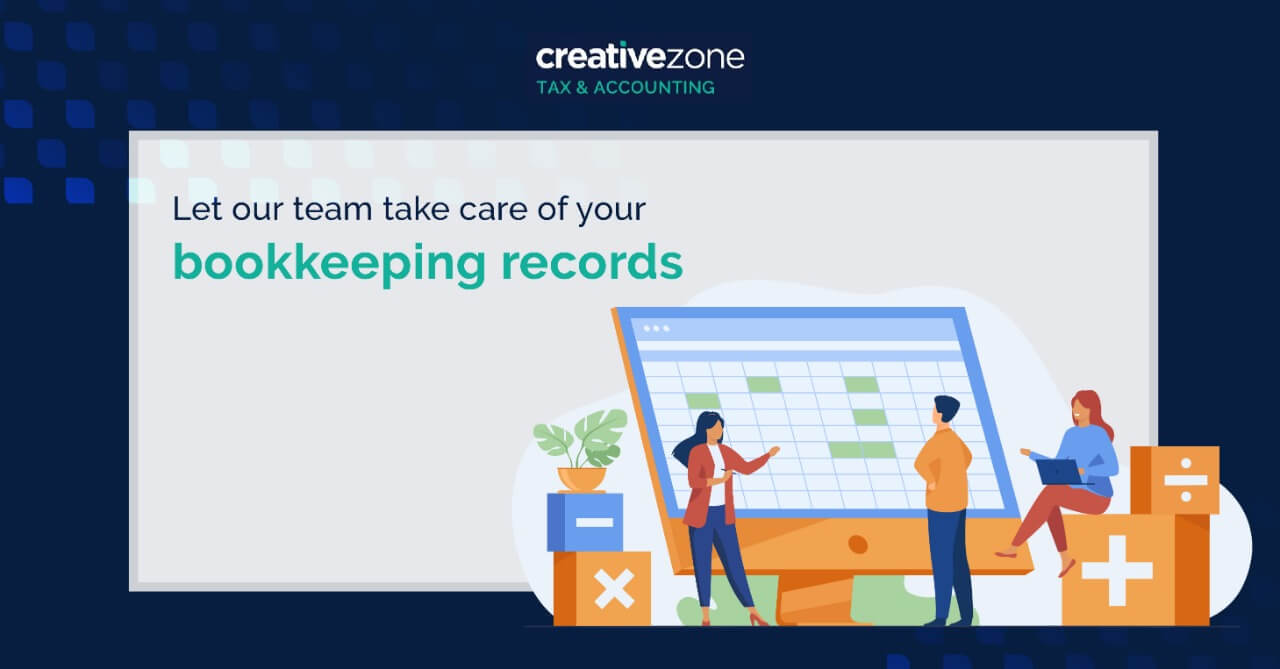 How can we help?
At Creative Zone Tax and Accounting, we have experts who have years of practice in the business and consultancy field. Our team will understand your concerns and any confusion that you might encounter. We provide various services like Bookkeeping, VAT consultancy, Assistance with compliance, Corporate Secretarial services, and many more.
If you have any question regarding the tax regimes, you can book a session with our team. Please contact us on info@cztaxaccounting.ae to engage with us. It is time to make the difference and choose the best tax and accounting consultancy provider.