September 12, 2021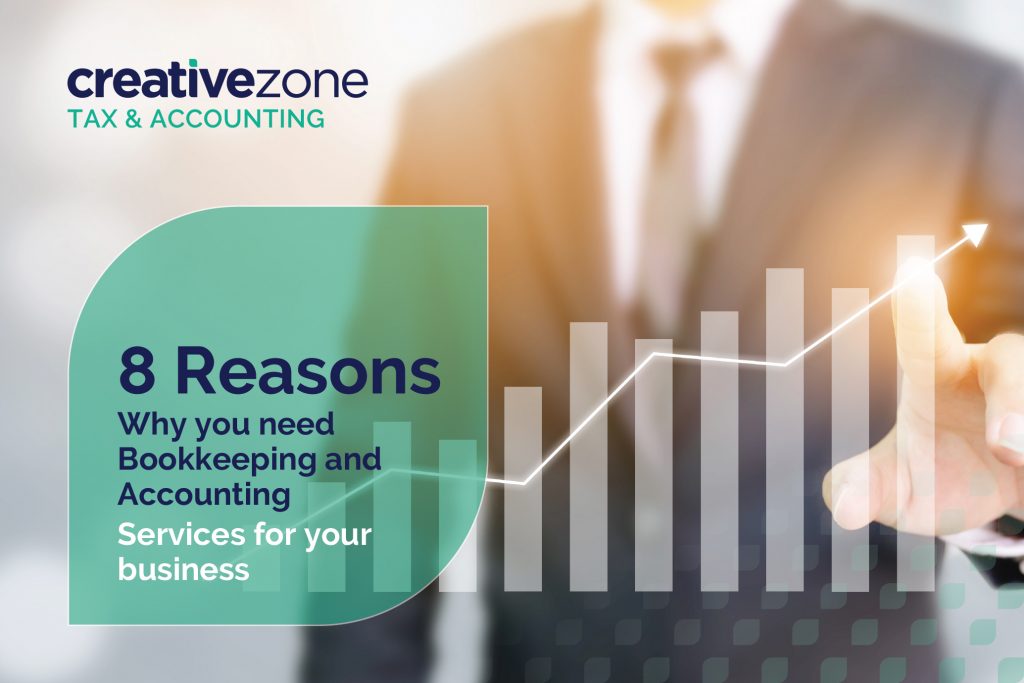 The bookkeeping function is a crucial aspect of your business's financial management. Despite this, some business owners prefer to take care of their accounts on their own. They not only lose valuable time, but they also increase the possibility of compliance issues that might ultimately cost their business.
The responsibilities of a professional accountant extend beyond bookkeeping. Accountants help simplify your company's financial operations and planning so that it can manage its cash better and generate a greater profit.
This article explores the top 8 reasons why you need bookkeeping and accounting for your business. Let's deep dive into it!

1. Enhances the growth of businesses
You will have a better understanding of your company's financial health if you handle your accounting correctly. To support business growth, you can use this information to make informed decisions. Furthermore, you will gain a deeper understanding of the feasibility of crucial decisions. The decision-making process may include, but is not limited to, deciding when to open another branch locally or overseas or perhaps hiring a new team member.
Having your company's cash flow and seasonality highlighted by a credible accounting firm helps you better understand your receivables and collections. You can greatly improve financial planning and forecasting by partnering or by taking the services of an accounting firm.
By establishing a sound accounting system, your company can begin to understand its performance and make strategic decisions with greater ease, which puts the business on the path to success.
2. Save Time & Money
It will cost you more than a few thousand dollars a month to hire an experienced full-time accountant, not to mention significant training time and costs.
Engaging the services of a professional accounting firm can help you to eliminate these concerns. With a monthly service fee, you can access the expertise of a team of accountants adept in various areas of accounting, such as tax management or bookkeeping. Thus, you can reduce hiring costs along with the time it takes to train recruits. Furthermore, your company will avoid losing employees due to turnover or costly errors.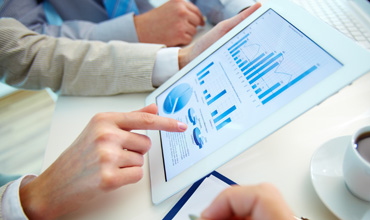 3. Keeping up with statutory requirements and regulations
It takes time and money to operate a business. There is nothing worse than being in trouble with the Federal Tax Authority (FTA), which could lead to a tax audit, fines, or worse.
Tax reporting is becoming increasingly complicated and time-consuming as businesses grow as it entails payrolls and profit and loss statements, amongst other aspects.
Tax laws and procedures in UAE are well-understood by a professional accounting firm, making it easier for you to avoid potential pitfalls. Their expertise allows them to detect irregularities quickly and to ensure your accounting records are error-free, enabling you to remain compliant.
4. Make the most of your deductions and savings
In addition to keeping compliant, outsourcing your accounting to a professional in UAE can allow you to take advantage of tax breaks and exemptions that you were not aware of.
Additionally, if you are doing business overseas, you may not be familiar with a number of tax treaties. Double taxation can result, making you pay more taxes than necessary.
A professional accounting firm can provide you with advice on all your tax benefits as well as help you make the most of them to minimize costs and maximize profits.
5. Organize & automate your accounting process
We are entering an era of higher technology, which means that accounting records need to be stored digitally so they can be accessed and analyzed without difficulty for reference or analysis.
Your company's books of accounts may be more secure if you use advanced accounting software set up by a professional accounting service. The accounting firm can also help you create reports that analyze the digital data of your business to help you identify where you can increase profits.
6. Scaling up your business
As long as your business is just you, at least handling taxes and bookkeeping might be sensible. How do you handle the case when you need to hire freelancers or subcontractors for a big project? Your financial situation may become more complicated.
You'll be amazed by how easy things will be when you let a professional accountant handle your bookkeeping.
7. Staying focused on your strengths
In the beginning, why did you decide to start your own business? It's unlikely to have been accounting unless you are an accountant.
While doing things unrelated to your passion, it's hard to focus on what you're passionate about. You can spend more time doing what you do best – and focus on your areas of expertise. Hire an accountant or bookkeeper to free up your time. You can't put a value on that.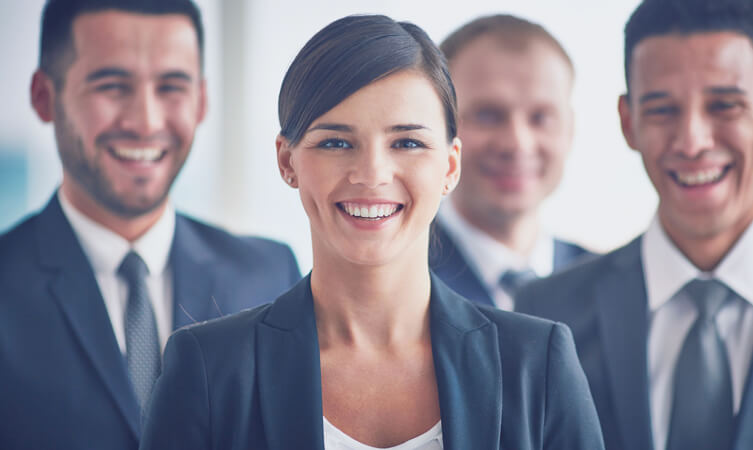 8. An expert knows everything there is to know
You might feel that as a business owner you are the only one who can understand and manage your business. That's actually quite common. Additionally, it's also common to feel embarrassed about how disorganized your bookkeeping is.
Despite this, know that we have handled everything from perfectly preserved books to shoeboxes filled with receipts from the past five years. A professional bookkeeper can manage your books regardless of their current state.
Are you searching for a trusted accounting firm in the UAE?
Creative Zone Tax & Accounting is the UAE's best-known accounting firm with extensive experience helping both corporations and SMEs grow their businesses by focusing on what matters most – accelerating their growth. Creative Zone Tax & Accounting is also registered with Federal Tax Authority (FTA)
In addition to handling tax and accounting, our accounting services also help companies maintain compliance with statutory requirements, ensuring that they stay compliant, maximize their tax benefits, and stay organized for better business decisions.
Contact us today and discover how our accounting services can give your organization more freedom.