November 15, 2021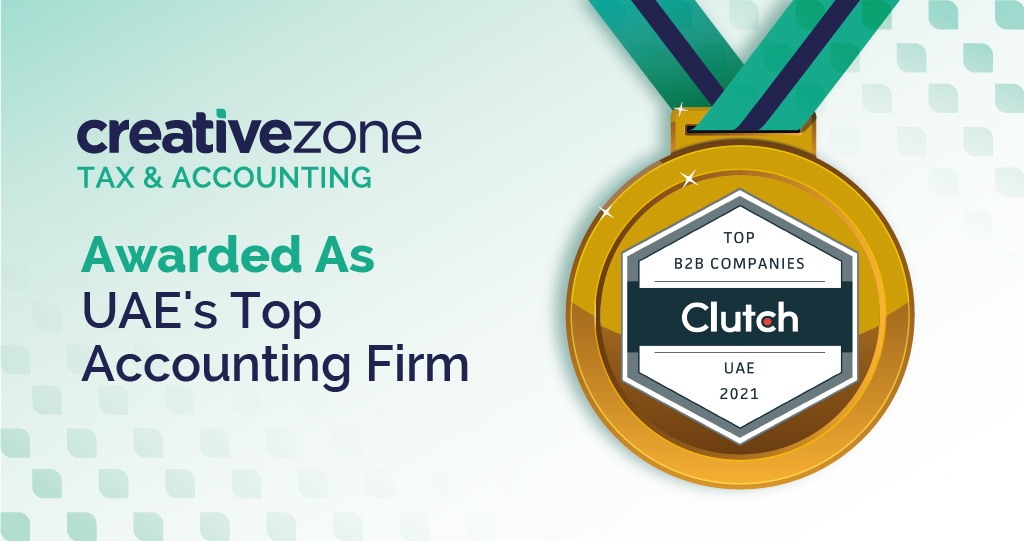 Keep your accounts in check with the best team out there. CreativeZone Tax & Accounting is a Dubai, United Arab Emirates-based business services company that provides end-to-end advice and support to businesses in the country. Since 2010, we've cemented our reputation in the business thanks to our clients' wonderful support.
It's because of their amazing feedback that we were able to earn several awards and recognition from industry leaders. Just recently, we've been highlighted as one of UAE's leading accounting firms during the widely anticipated Clutch Leaders Awards for 2021!
To give depth to the recognition, Clutch is an independent B2B review and market research platform that encompasses the technology, marketing, and business services spaces. Every year, the site goes through a comprehensive evaluation process to determine the outstanding firms from different industries and locations worldwide.
We are genuinely humbled by this wonderful award. As our beloved General Manager, Zeeshan Toor says "It is great to see our efforts recognised, clients happy and satisfied."
The entire Creative Zone Tax & Accounting team sends their sincerest thanks to Clutch and our partners for making this a reality. This recognition is a true reflection of the quality of our services and how we go beyond to help our clients.
Moving forward, we are truly excited to see what else we can achieve together with our clients. The rest of 2021 still has a lot to offer, and with our clients' support, we know we can reach more milestones.
Accounting services aren't our only specialty! Creative Zone Tax & Accounting offers auditing, bookkeeping, compliance, and more services. Drop us a line and find out more about how we can help.