November 25, 2021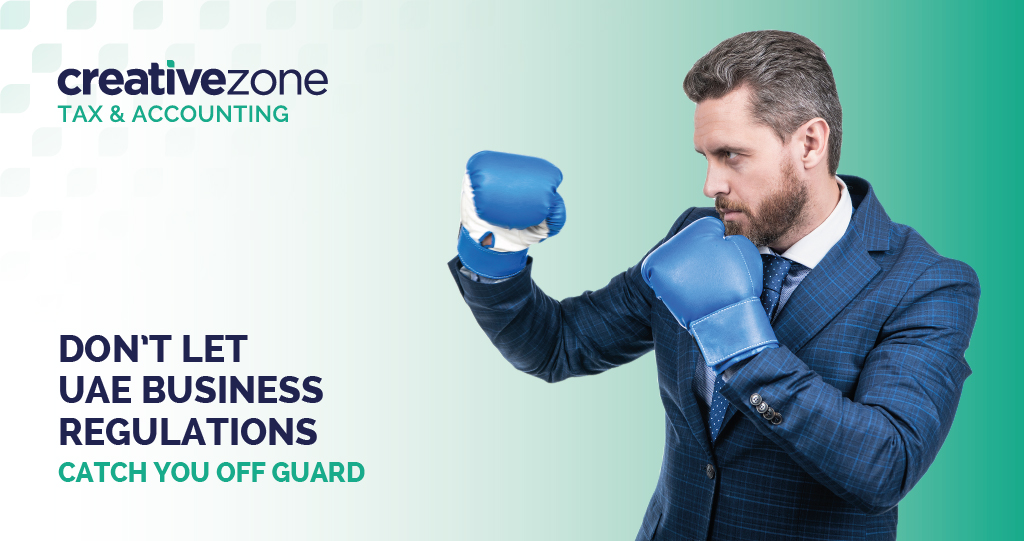 Dubai is a hub for aspiring businessmen and entrepreneurs. The exceptional tax regime makes it a haven for people looking to operate on a level playing field. However, the UAE compliance environment often presents a tricky landscape for businesses who are not familiar with them and can get caught up unnecessarily in hot waters because of a technical oversight.
Navigating these laws can be a daunting task and if you don't exactly know what you're doing it can end up hurting a lot more than a simple fine or warning. Moreover, lawyers and legal companies usually charge by the hour which can end up costing a small fortune just for an initial quote on the current state of your company.
Although businesses have become accustomed to VAT in UAE, new regulations came into the picture recently and changed the compliance landscape in the country. Anti-Money Laundering (AML), Economic Substance Regulations (ESR), and Ultimate Beneficial Owner (UBO) are the 3 fresh regulations recently introduced.
According to Dubai Economy's Business Registration and Licensing sector, 5,885 new licenses were issued during August 2021, an increase of 54 percent from the same period in 2020. Yet thousands of companies in the UAE are still unaware of their legal responsibilities. The reality is that many businesses struggle to comply with the latest legislation in the UAE. All regulators, from the Federal Tax Authority (FTA) to the Ministry of Economy (MoE), impose penalties ranging between AED 5,000, AED 100,000 for non-compliance.
In response to many of the legal compliance challenges that UAE Businesses are facing, Creative Zone Tax & Accounting has developed a comprehensive and detailed Compliance Assessment Package. A consolidated set of services that helps you take your mind off the burden that can bog you down and outsources that to a group of professionals who take care of everything from start to finish while business owners can focus on what matters most.
It is also cost-effective so you know exactly the amount of service you're getting, no hidden charges, and visibility can help you know exactly what you are getting charged for. Looking for a full analysis of your firm? No need to pay half your net worth for it.
An All-In-One Solution
Assessment of the Current Situation
The Compliance Assessment Package evaluates the current state of your company's bookkeeping and compliance with the current laws imposed by the UAE government, such as Anti-Money Laundering (AML), Economic Substance Regulations (ESR), and Ultimate Beneficial Owner (UBO) and Value Added Tax (VAT).
Detailed Overview
A richly detailed report will be provided offering a comprehensive overview of your company, clearly identifying the issues (including any implications) and using clear and precise measures to improve the current situation and prepare for the future. Companies can follow the report's recommendations to meet UAE regulatory requirements and avoid any pitfalls.
A Personal Touch
The ability to have one-on-one meetings with our expert team is a critical part of an excellent regulatory package. The company will lay the basis for a strongly compliant organization that is prepared for any changes in regulations in the future. Our team will hold four meetings for each stage of the process to keep our clients informed and gather their feedback rather than keeping you in the dark. These meetings are listed as follows:
Initial Meeting, to discuss any initial queries and about the documentation required.
Compliance Review Meeting, to explain the general findings and implications and also assess your situation regarding the regulations.
Report Discussion Meeting, the occasion to exchange on the draft report shared and answer any questions.
Final Meeting, a conclusion to discuss the final report and the future of the compliance situation of the company.
How our experts are helping UAE businesses
As the regulations and laws in UAE have become ever more stringent for businesses, they need professionals who can advise and assist them with staying abreast of legislation so that they could focus on their business. Creative Zone Tax & Accounting is recognized as one of the largest and oldest firms in UAE that employs industry experts' chartered accountants and tax professionals who help companies grow to their full potential. Operations management isn't easy and having to build robust processes that are dynamic enough to adapt to the ever-changing regulations is an even more Herculean task. It's better to build your processes in order in the early stages rather than try and untangle a jumbled mess later onwards.
Creative Zone Tax & Accounting is one of the few companies that seem to understand the ever-evolving business landscape and not only help their clients identify the problems in their compliance systems but also offer them practical solutions to mitigate the problems.
Need help with your compliance requirements?
Contact us at compliance@cztaxaccounting.ae